Matteo Montani - Vincitore PAC 2020
File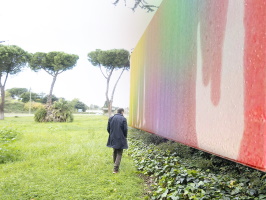 LUCA TOMMASI@ Art Paris Live presents "IAN DAVENPORT" Works by Ian Davenport
Link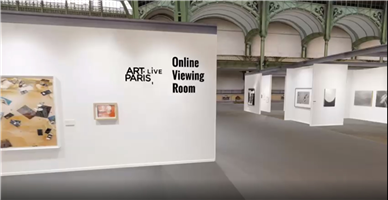 Joseph Marioni e Carmengloria Morales
Sala della RADICAL PAINTING all'interno della mostra antologica dedicata a Olivier Mosset
Link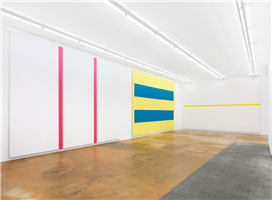 Vi aspettiamo al PAD 15 STAND B-19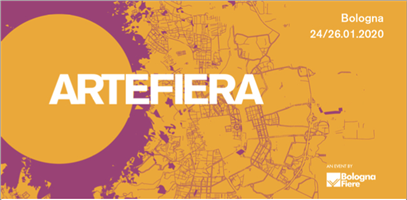 chiusura invernale / winter break
December 24th - January 6th
Personale di Davide Benati presso la sede della BANCA GENERALI Private Bankers di Como, in concomitanza con l'annuale serata di Gala & charity event.
File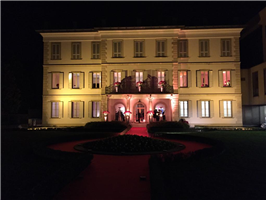 Ian Davenport - Video
Link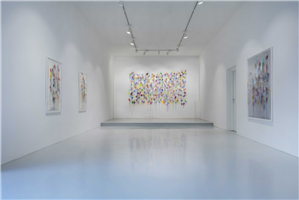 Matteo Montani: The quest for happiness.
Italian Art now.
SERLACHIUS MUSEUM GÖSTA - FINLAND
File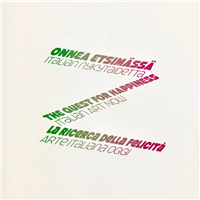 Vi aspettiamo al PAD. 26 stand B20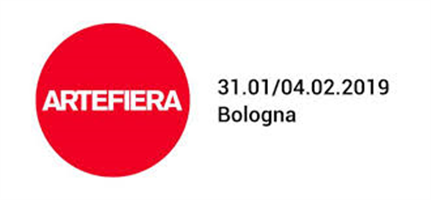 Alberto Di Fabio - Fondation Bullukian, Lyon, France
Link
Alexis Harding vincitore del premio MAC 2018 / Alexis Harding awarded with MAC prize 2018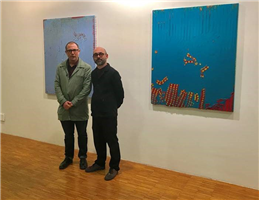 Alexis Harding e Daniel Sturgis invitati al 10° Premio Lissone.
File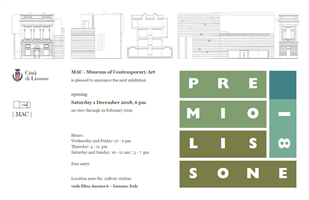 La galleria esporrà nella sezione SCOUTING opere di PHILLIP ALLEN, SUE ARROWSMITH e DANIEL STURGIS. La mostra in corso in galleria sarà temporaneamente chiusa da giovedì 11 a sabato 13 e riaprirà martedì 16.
Wopart - Fiera del disegno, delle opere su carta e di fotografia. Lugano 20-23 settembre 2018. Stand D 29
File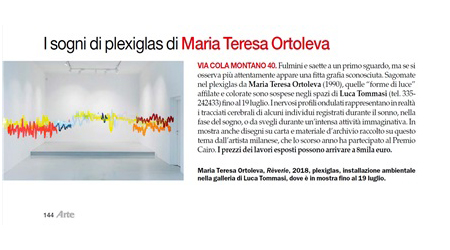 Davide Benati Arpabirmana Rimini,FAR (Fabbrica Arte Rimini) 28 /04 - 15/07
File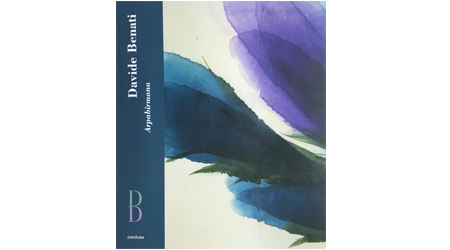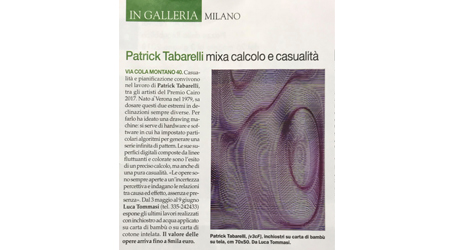 Patrick Tabarelli è stato incluso nella prestigiosa pubblicazione che spazia dal divisionismo ai giorni nostri.
Patrick Tabarelli has been included in the prestigious survey that ranges from Divisionism to the present day.
Recensione mostra Daniel Sturgis Arte marzo 2018
File
Vi aspettiamo al PAD. 25 stand B1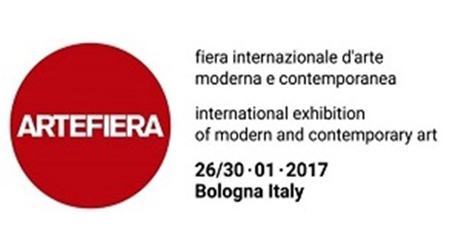 Interview with Mark Francis
File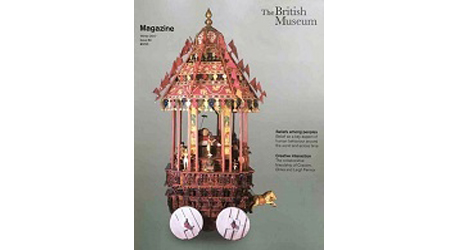 ArteVerona 2017 - Viaggio in Italia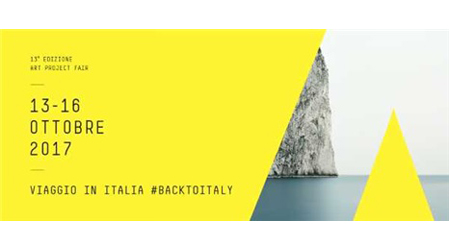 Dallas Art fair